Xiaomi is planning to announce there new flagship for 2018 and it will not be the Mi 7 it will be the Mi 8. The new upcoming smartphone is rumoured to be called as Mi 8 in order to celebrate the 8th Anniversary of Xiaomi company. But just a few days before the launch the retail box of Mi 8 has been surfaced on the internet.
The leaked Mi 8 box suggests that the smartphone will be powered by the  Qualcomm Snapdragon 845 SoC and also has a bezel-less display with a notch at the top just like the iPhone X. Not only that the rear panel of the Mi 8 also look very similar to the iPhone X especially the dual rear camera setup. The smartphone will come with 6GB RAM and 64GB storage but there will as be another variant with 8GB RAM and more storage.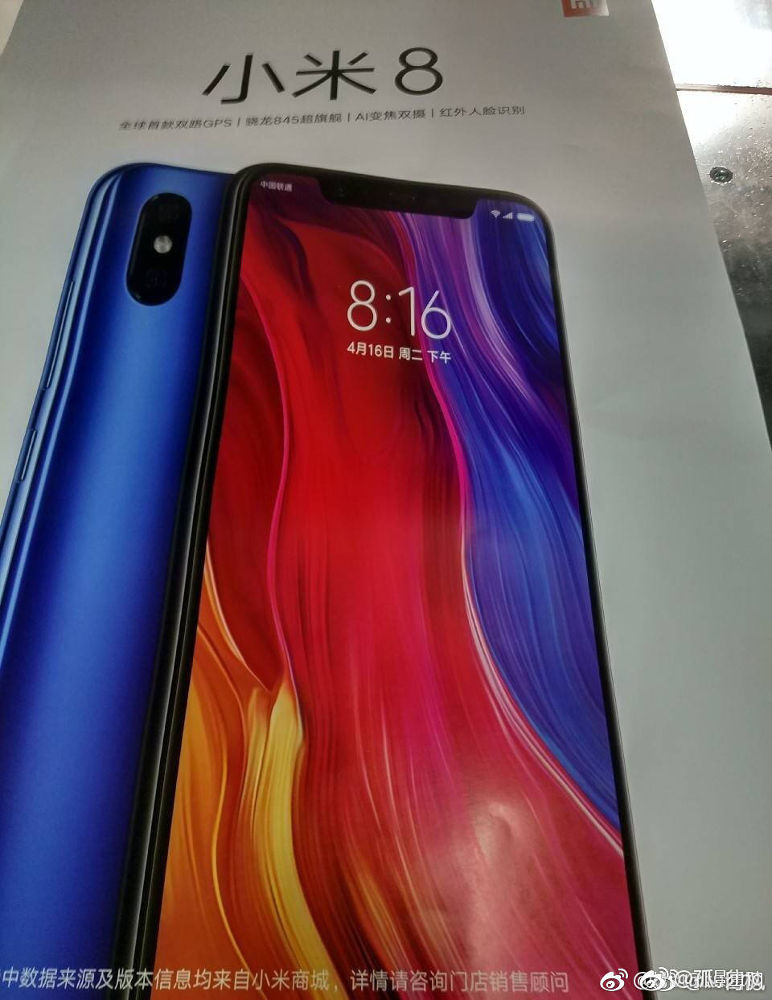 Apart form Snapdragon 845 and AI Dual Cameras, the Mi 8 will also pack dual-GPS module which could be there for extra curacy but exactly we don't know yet what is the importance of this. Just going with the latest trend the Mi 8 is also gonna ditch the 3.5mm headphone jack which is bluntly copying the Apple.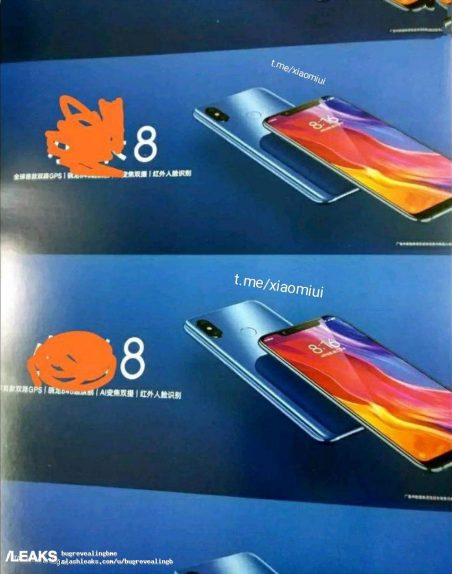 The Mi 8 is rumoured to the first phone from Xiaomi to feature an in-display fingerprint sensor along with a 3D face recognition system which sounds very similar to the Apple's face id. Again we are telling you these are just leaks and rumours so take it with some grain of salt. Everything about Mi 8 will be confirmed on 31st May in the official event of Xiaomi. So stay tuned for the official info.