If you are looking for the best laptop under 30000 Rs, well it's the ideal landing page.  The revolution of laptops has been quite lethargic compared to smartphones and has become slightly expensive to buy after the pandemic. In this article, we have listed the best laptops under 30000 Rs in India.  This is the price range where most of the Indians prefer to get their first-ever laptop especially students.  There are plenty of options to choose from, we have brands like Lenovo, HP, Dell, Acer, and Asus that are offering really good laptops at affordable prices.
Best Laptop Under 30000 Rs in 2020
HP 14 2021
HP is one of the oldest and trusted laptop brands, whereas my first ever laptop was from HP. Generally, the laptops from HP last quite long compared to other windows laptop brands.  My five-year-old HP laptop somehow still works although I had to repair it once.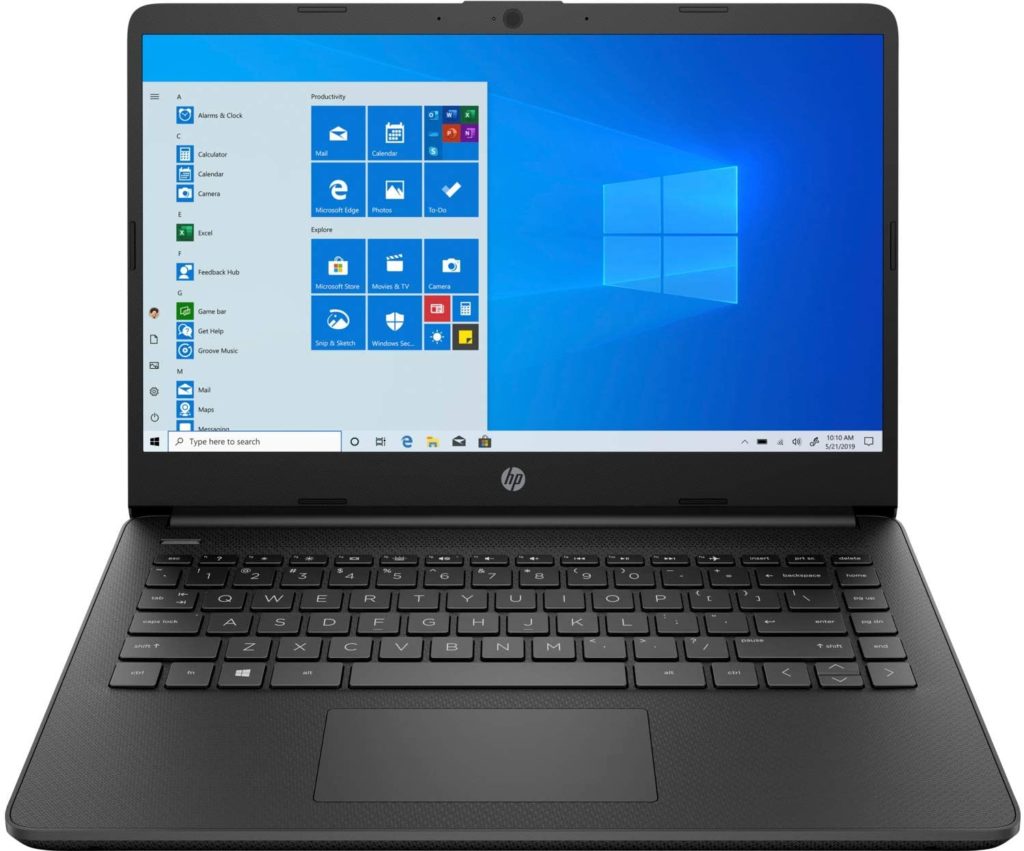 As the name suggests, it features a compact 14-Inch 720P display which isn't the best in this category.  HP offers Windows 10 Home and  Microsoft Home Office & Student 2019 with lifetime validity. If you're a student, HP 14q is literally the laptop you would like to own. When it comes to performance, the Intel Celeron G4500 processor and 8 GB of DDR4 RAM do a decent job at many tasks. Still, it's not recommended for gaming and editing.
256 GB SSD makes the job even better and can last up to 7 hours. You won't face much issue when it comes to the sound, it packs a powerful dual stereo speaker.
Pros
SSD support
Higher 8 gigs RAM
Performs quite smooth
Cons
Not for gaming
Average Panel
Lenovo Ideapad S145 – Ryzen 3
Lenovo is the leading brand when it comes to budget laptops in India.  The Ideapad series is quite popular among students and S145 is one of the best laptops under 30000 INR.  The Ideapad S145 is bundled with plenty of features which include the Pre-loaded Windows 10 Home out of the box. Gone are the days where we used to have 720P panels, this comes with a 1080P Anti-glare display with a screen size of 15.6 Inches.  The screen size is ideal for most tasks and can be carried out without any hiccups.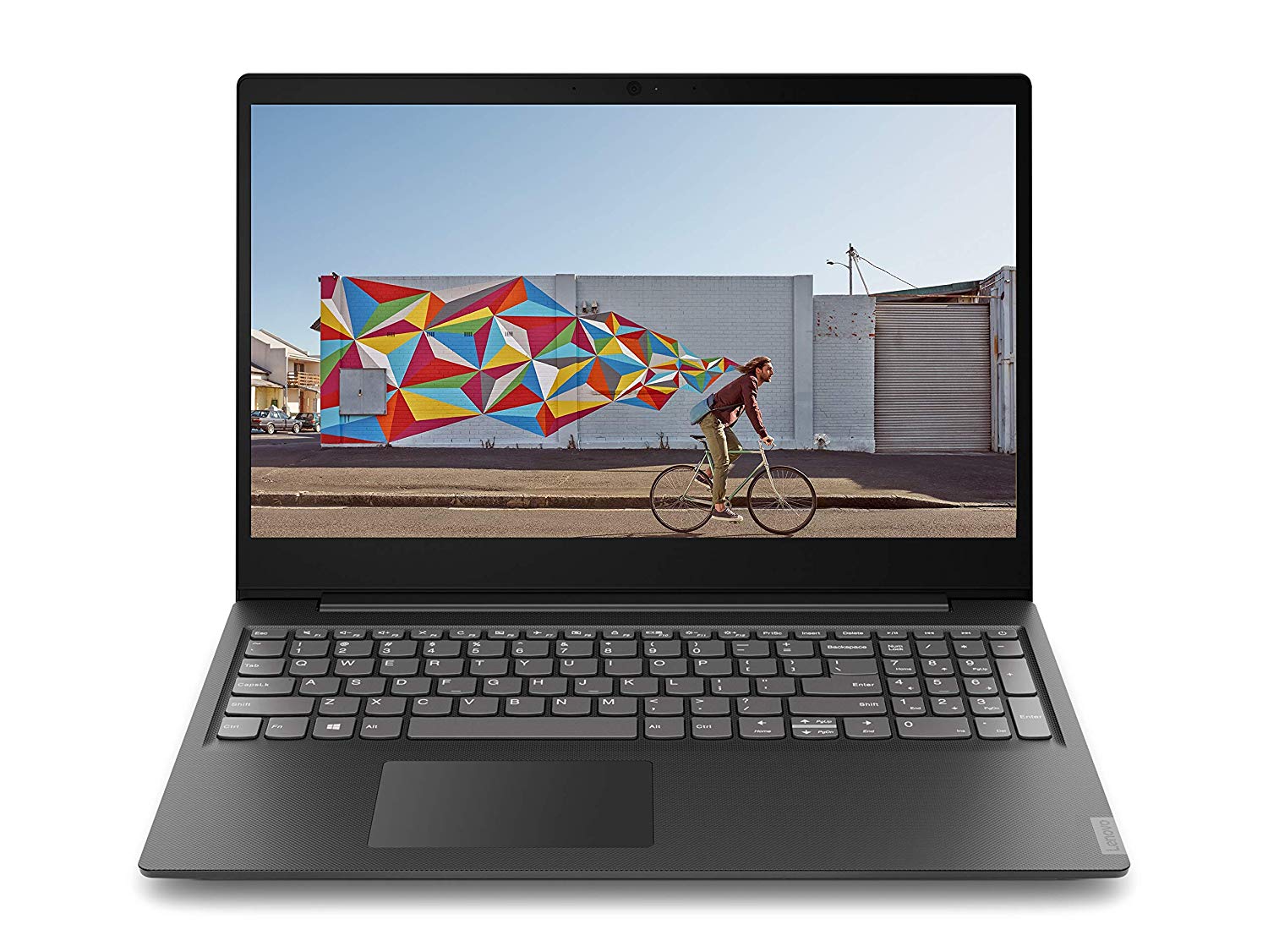 Ideapad S145 is powered by the Ryzen 3 3200U Dual-core processor clocking at 2.6 GHz with AMD Radeon Vega 3 GPU. Get over HDD and opt for SSD instead, this laptop has 1 TB Hard Drive ( HDD ) which is internal.  This particular variant doesn't have Solid State Drive out of the box but you can add it later for better performance.  The Lenovo laptop loads 4 DDR4 RAM and can be upgradable up to 16 GB. At this price point, you're getting a lot especially the price to performance ratio.
Ideapad S145 is thin and light which weights 1.85 KG but sacrifices the battery life with only 4.5 hours of backup.  If you're looking for the best laptop under 30000 Rs in the market, the Lenovo Ideapad s145 should be on your top of the list.
Pros
Value for money
Clean design
Decent performer
Cons
Acer Aspire 3 – Ryzen 3
Acer is one of those brands well known for its value for many laptops, especially in India.  The Aspire 3 series is fresh and looks premium for the price.  Aspire 3 A315 is a step ahead in some aspects compared to the S135, which we will discuss when we consider the specifications.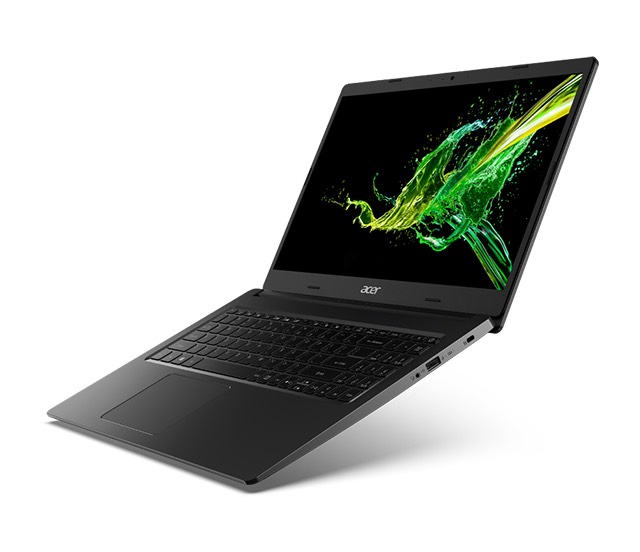 The laptop comes with a Ryzen 3200U dual-core processor on top of AMD Radeon Vega 3 Graphics.  The gaming performance will be slightly better compared to laptops with basic integrated graphics. You can do basic photo editing and 1080P video editing if optimized well.  The Acer laptop gets 4 GB of DDR4 RAM which can be upgradable. Overall, the performance of the laptop is on par with any laptop under Rs 30000.
15.6-Inch 720P display comes with a narrow bezel design and Acer Bluelight shield technology.  No need to install any windows as it comes with a Pre-Installed Windows 10 Home. The battery life is way better than many laptops lasting up to 8 hours.
Pros
Narrow Bezel Design
Good performance
Decent battery life
Cons
Dell Vostro 3490
Dell is a premium laptop brand and is well known for its high-quality laptops. Although the design of Vostro 3490 is kind of old but packs some interesting stuff to look for.
Dell Vostro 3490 is powered by the latest 10th Gen Intel Core I3 processor clocking at 2.10 GHz. The performance will be just fine with Intel HD graphics and don't expect hardcore editing. Although it comes with DDR4 RAM, it lacks SSD, rather it supports 1 TB HDD which is slightly disappointing but hey many laptops at this price range don't offer SSD out of the box.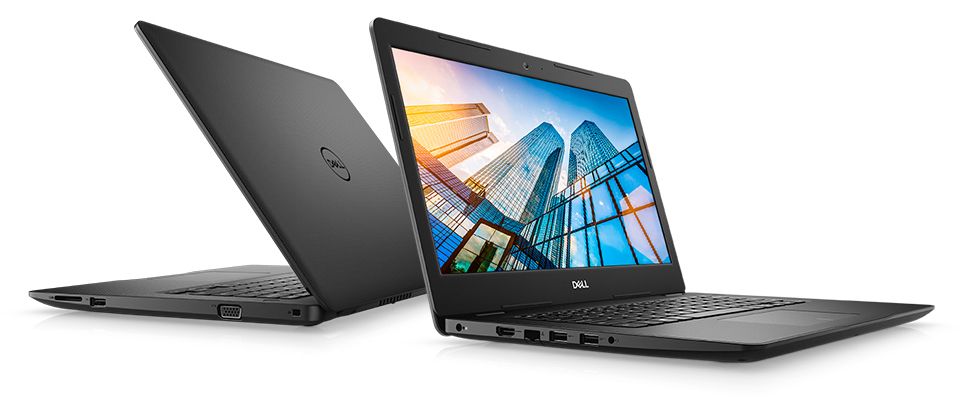 The Screen Size is compact with 14-Inches which thin and light which is easy to carry around. It is one of those laptops where the compactness overpowers the specifications. It's meant for selective users where they don't care much about the specs rather expect durability and compactness. It weighs 1.68 KG and has Windows 10 Home pre-loaded. The battery life average lasting up to 6 hours and 4 to 4.5 hours in actual usage. The best selling point of this laptop is the fingerprint sensor, which is one of the few laptops under 30000 Rs to offer a fingerprint reader.
Pros
10th Gen Intel Core I3
Fingerprint sensor
Compact design
Cons
Lenovo Ideapad 330
Lenovo Ideapad series is known for its build quality and value for money, the 330 is no exception. The 330 series is quite popular in India and one of the best-selling laptops on many eCommerce portals.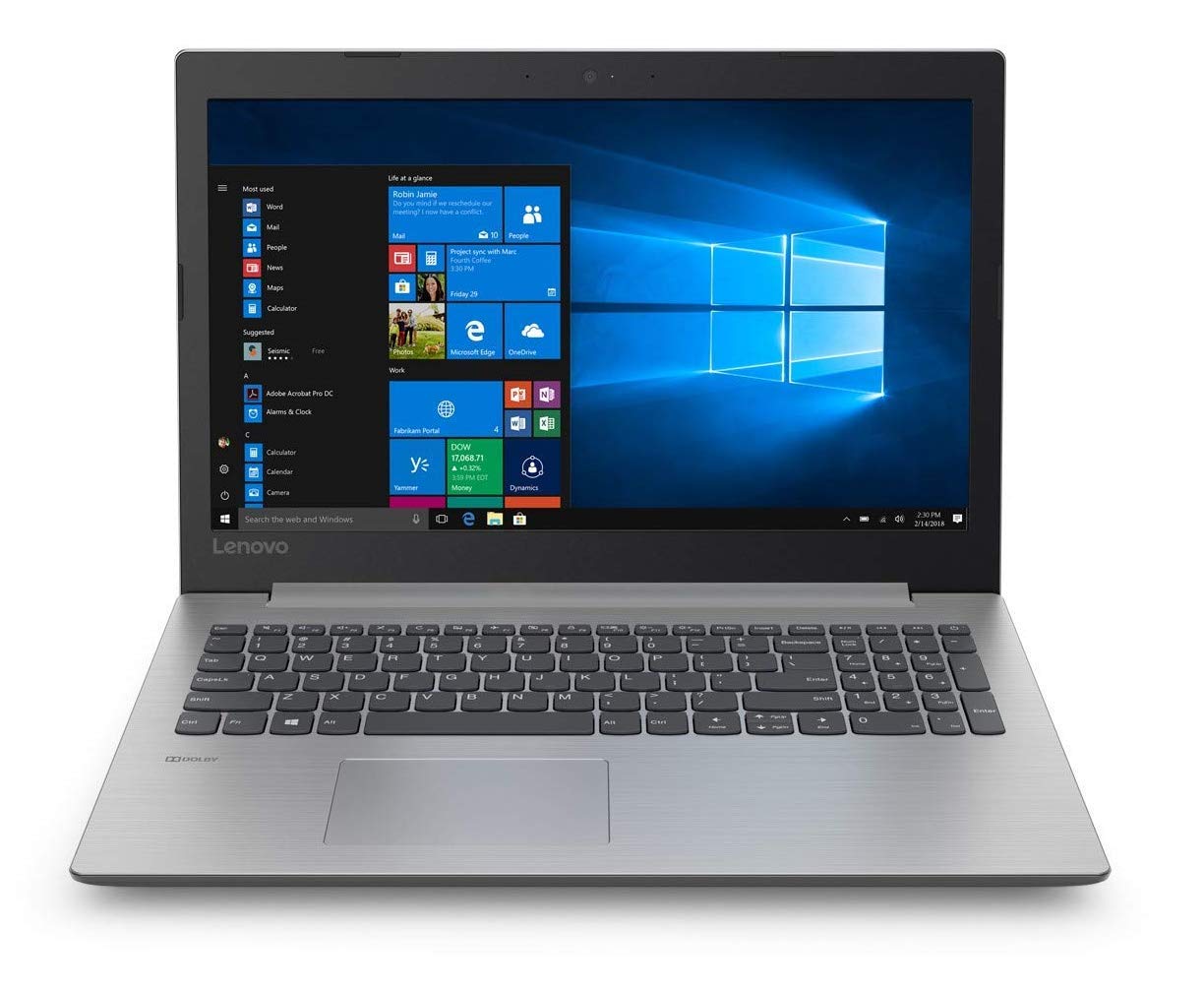 Ideapad 330 packs a beautiful 1080P panel with a screen size of 15.6-inches which is one of the best in this price range.  It comes with a 180-degree hinge that can be used in different viewing angles, for instance, it can be used as a monitor while connecting to a Keyboard.
The performance is just fine Intel Core I3 7th Gen, 4 GB DDR4 RAM, and UHD 620 graphics. As most laptops offer, the 330 is pre-loaded with Windows 10 Home with lifetime validity. To store all your files, the machine has a 1 TB Hard drive.  The Ideapad is slightly on the heavier side weighing 2.3 KGs which can be a deal-breaker for travelers. The Keyboard is really good to type which I personally love about the Ideapad 330 series. As usual, the battery life is pretty much low with 5 hours of backup.
Pros
Really good build quality
High-quality display
Compact design
180-degree hinge
Cons
Low battery backup
It's on the heavier side
Asus VivoBook S15 – X505ZA
Lately, Asus doing really well in the laptop market apart from smartphones. The VivoBook series has plenty of color options with a unique design. There are tons of variants in the VivoBook series, so be careful while choosing one.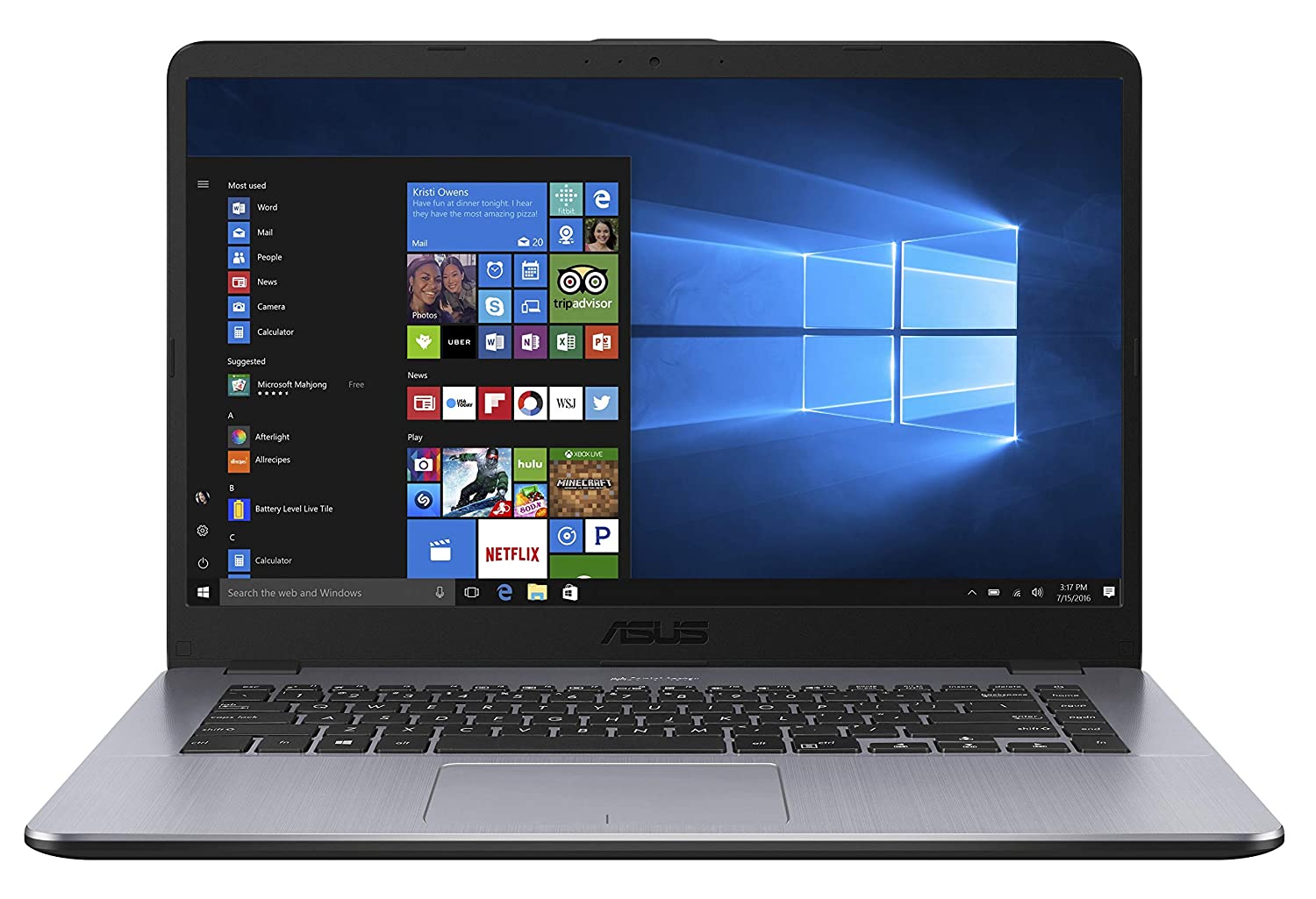 VivoBook S15 features a 15.6-Inch 1080P 60Hz Display with Anti-glare tech. The display quality is impressive especially for the price it offers.  The laptop is quite thin with narrow bezels and light, weighing 1.6 Kgs. Overall the design is quite stylish with vivid color options.
The build quality it offers is quite average where it comprises the most. The performance is where it scores some browny points, features the latest AMD Ryzen Quadcore processor with Radeon Graphics. The gaming is decent for casual gaming where it powers the 4 GB DDR4 RAM but I would recommend going with the 8 gigs variant for better gaming. The laptop can be used for basic photo and video editing. Additionally, the S15 supports Asus Ice Cool technology where it helps the laptop not to overheat. Windows 10 Home is pre-installed and supports storage up to 1 TB HDD. It is certainly the best gaming laptop under 30000 Rs.
Pros
High-quality display
Beautiful looking laptop
Good for casual gaming
Cons
No SSD
Average build quality
Dell Inspiron 3567
The Inspiron 3567 is the second Dell laptop in the list of best laptops under 30000 INR. There is nothing extra-ordinary in this laptop but you can consider it as an option especially if you're obsessed with the Dell brand.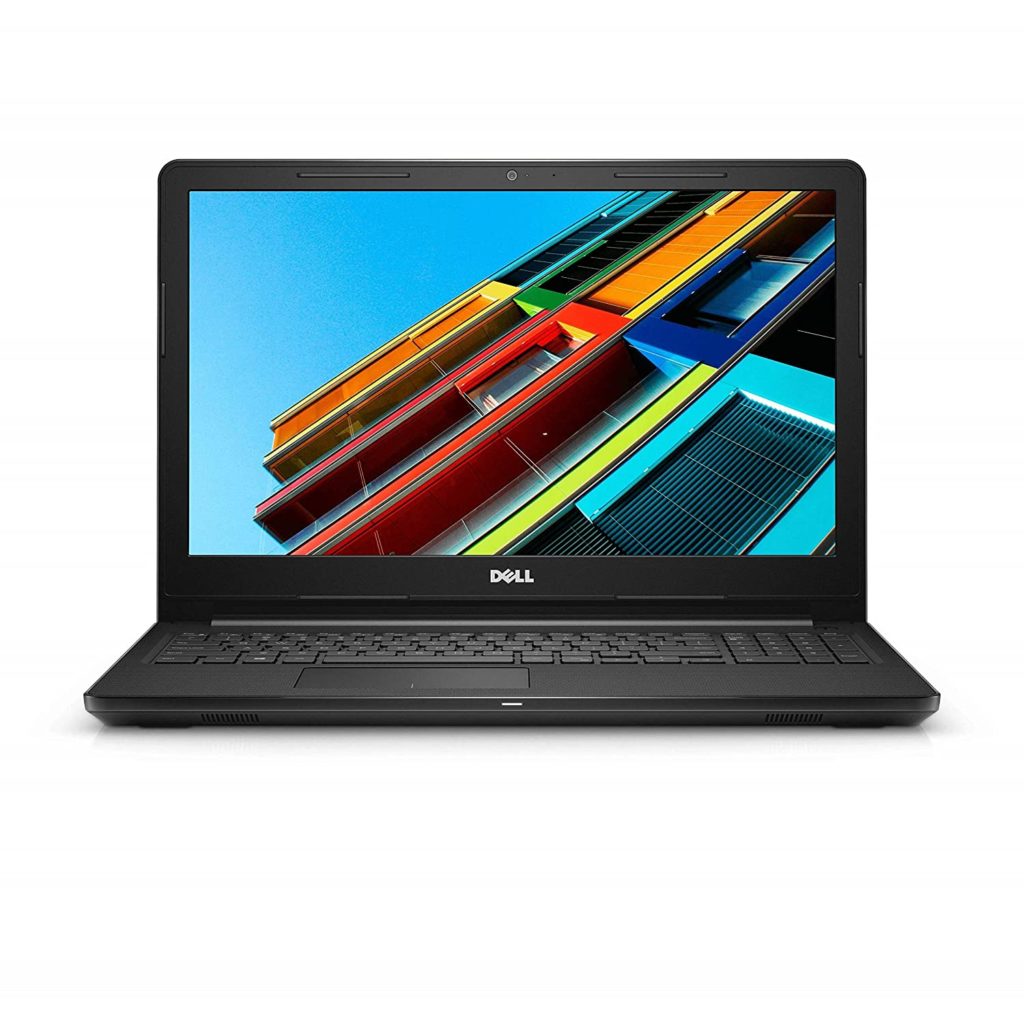 Dell Inspiron 3567 packs the old generation 7th Intel core i3 processor with Intel HD 620 Graphics out of the box.  With the 4 GB DDR4, the performance is just decent just like any other i3 7th gen laptop. It has a 1 TB HDD which is enough to store a bundle of files and images without any issues. Lack of SSD is a little disappointing but only a few laptops have SSD out of the box. You can upgrade the RAM and SSD later for better performance and long-lasting battery life.
It comes with a 15.6-inch Full HD Panel and Windows 10 Home.  The display is sharp and easy on the eyes, So overall the panel is fine.
Pros
Really good build quality
High-quality display
Compact design
Cons
No Solid State Drive
It's on the heavier side
Conclusion
So these are the best laptops under 30000 Rs in India and yeah we tried our level best to come up with the list.